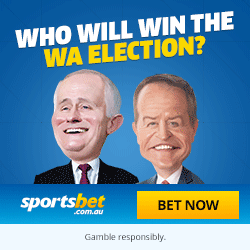 RESULTS AT 2013 ELECTION
HISTORICAL TWO-PARTY RESULTS
PREVIOUS ELECTION RESULTS MAP
Candidates in ballot paper order
FELICITY McGEORGE
Greens (bottom)


PETER TINLEY
Labor (top)


PAUL JOHN POTTER
Micro Business Party


CORINA ABRAHAM
Socialist Alliance


ROBIN HOSKING
Australian Christians


REBECCA AUBREY
Liberal (centre)





Covering suburbs to the east of Fremantle, Willagee is a Labor-held seat that has undergone dramatic changes in the redistribution, which have slashed the margin from 10.6% to 2.9%. This largely reflects the loss to Fremantle of 9000 voters in Hilton, Hamilton Hill and Spearwood, which formerly made up the western end of the electorate. A further 3000 voters in more conservative Melville and Palmyra have been lost to the new seat of Bicton in the north. The losses are balanced by gains from the Liberal held seats of Bateman in Jandakot in the east, which respectively contribute around 5000 voters in Murdoch and eastern Kardinya, and 7000 in North Lake, Bibra Lake and South Lake.
Willagee was created at the 1996 election from parts of Liberal-held Melville and Applecross in the north, both of which had been abolished, and solidly Labor Cockburn, which was pushed further to the south. The seat was no sure thing for Labor's star recruit at that election, ABC television current affairs presenter Alan Carpenter, but he secured an easy victory with a swing of 6.5%, and was further boosted by a favourable redistribution in 2005. Carpenter served as Premier from January 2006 until the election defeat of September 2008, then lingered as a back bencher for a year before resigning from parliament.
The resulting by-election was easily won for Labor by Peter Tinley, a former SAS officer and Iraq war veteran who had unsuccessfully contested the federal seat of Stirling in 2007. Tinley was initially a member of the Right faction, but was among those frozen out in a split caused by Ben Wyatt's abortive challenge to Eric Ripper's leadership in January 2011. The challenge was supported by Tinley and his allies but opposed by Joe Bullock, the powerful Shop Distributive and Allied Employees Association state secretary and later Senator. When support for Ripper fragmented a year later, Tinley was rated alongside Mark McGowan as a potential challenger from among the Right exiles, but ruled himself out on grounds of inexperience.
When McGowan took the leadership in January 2012, Tinley was elevated to the front bench in the planning, housing and local jobs portfolios, but he stood aside the following November after a company of which his wife was a director was placed in receivership. He was elected to Labor's state presidency in 2014, and returned to shadow cabinet in the science and trades portfolios in June 2015. Tinley was among five Labor MPs who were believed to have formed a core of caucus support for Stephen Smith's abortive leadership ambitions in early 2016.