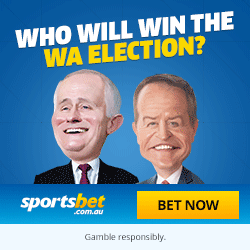 RESULTS AT 2013 ELECTION
HISTORICAL TWO-PARTY RESULTS
PREVIOUS ELECTION RESULTS MAP
Candidates in ballot paper order
JAMES LAWRENCE
Julie Matheson for WA


BETH McMULLAN
Greens (bottom)


ISAAC MORAN
Australian Christians


ROD HENDERSON
Liberal (centre)


RITA SAFFIOTI
Labor (top)


TREVOR RUWOLDT
Shooters Fishers and Farmers





West Swan is a Labor-held seat made notionally Liberal by the redistribution, turning a 1.9% Labor margin at the 2013 election into a Liberal margin of 0.4%. The electorate is an inelegant construction that combines disconnected pockets of urban development on the northern metropolitan fringe: Ballajura and northern Beechboro in the south, which provide nearly two-thirds of the voters; patchily developed Swan Valley territory around Henley Brook in the east; and the new suburb of Banksia Grove in the north-east. The redistribution transfers the new suburbia of Ellenbrook and its 10,000 voters to Swan Hills in the east, reversing a change made before the 2013 election, while a further 2000 voters in Caversham are transferred to Midland in the south. This has been balanced by gains in both the west (2000 voters in semi-rural territory from Wanneroo, and another 2000 in Banksia Grove from Butler) and east (2000 voters in Herne Hill and surrounding parts of the Swan Valley).
The electorate was created in 2008 largely out of the abolished seat of Ballajura, which was won by the Liberals by 44 votes on its creation in 1996, and then by Labor on fairly comfortable margins in 2001 and 2005. The new seat had a notional Labor margin of 10.0% going into the 2008 election, but this was cut to 4.4% as the tide went out on Alan Carpenter's government. The swing against Labor in 2013 was a relatively modest 2.2%, partly reflecting the government's muddle over an undelivered promise to add an Ellenbrook spur to the Midland rail line.
Labor's member since 2008 has been Rita Saffioti, who had previously been chief-of-staff in the Department of Premier and Cabinet under Alan Carpenter. Carpenter's determination that West Swan should go to Saffioti met resistance from the late Jaye Radisich, who saw it as an electorally secure alternative to her existing seat of Swan Hills. This resulted in a falling out between Carpenter and Radisich, followed by Radisich's decision to quit politics at the age of 32. Radisich had survived a cancer scare during her time in parliament, and would eventually succumb to the disease in March 2012 at the age of 35.
Rita Saffioti backed both the unsuccessful challenge to Eric Ripper's leadership by Ben Wyatt in 2011 and the successful one by Mark McGowan a year later, and joined both in being frozen out from the Right for a time by the pro-Ripper forces of the Shop Distributive and Allied Employees Association. She was promoted to shadow cabinet in the planning and finance portfolios after the 2013 election, and further gained transport and infrastructure in June 2015.