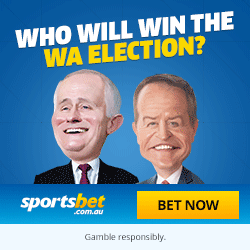 RESULTS AT 2013 ELECTION
HISTORICAL TWO-PARTY RESULTS
PREVIOUS ELECTION RESULTS MAP
Candidates in ballot paper order
JESSICA SHAW
Labor (centre)


SANDRA OLD
One Nation


DANUSHA BHOWANIAH
Julie Matheson for WA


FRANK ALBAN
Liberal (top)


LUCKY SINGH
Micro Business Party


EVAN WEBB
Greens (bottom)





A must-win seat for Labor at the coming election, Swan Hills covers the north-eastern outskirts of the Perth metropolitan area, including the newly developed residential centre of Ellenbrook, the Swan Valley through Upper Swan and Bullsbrook, and territory further east including Gidgegannup, Mount Helena and Chidlow. Ellenbrook has been gained in the redistribution, adding over 10,000 voters formerly in West Swan, which is balanced by the loss of Herne Hill and Middle Swan to the south of Ellenbrook (a transfer of 2300 voters to West Swan), Parkerville, Stoneville and Glen Forrest further to the east (7700 to Kalamunda), and Sawyers Valley in the south (1200 to Darling Range). The combined effect of the changes is to cut 2.0% from the Liberal margin.
Swan Hills was created at the 1989 election and won for Labor by Gavan Troy, who had previously been member for abolished Mundaring since 1983. June van de Klashort won the seat for the Liberals upon Troy's retirement in 1993 and held it until 2001, when her 9.8% margin was wiped out by an 11.8% swing, much of which took the form of preferences to Labor from One Nation. The seat was held for the next two terms by Jaye Radisich, who at 25 was the second youngest member in the state parliament's history, and its youngest ever woman. Radisich hoped to contest the safer new seat of West Swan at the 2008 election, but Premier Alan Carpenter insisted that it go to his chief-of-staff, Rita Saffioti. This led to a falling out between Radisich and Carpenter, and Radisich's decision not to seek re-election. Radisich had survived a cancer scare during her time in parliament, and would eventually succumb to the disease in March 2012 at the age of 35.
The seat was won for the Liberals at the 2008 election by Frank Alban, Swan City councillor and owner of an antiques shop, who defeated Labor candidate Graham Giffard, previously an upper house member for North Metropolitan region. Alban's bid for re-election in 2013 was encumbered by the government's abandonment of a promised Ellenbrook rail spur, but the tide was flowing too heavily against Labor for it to trouble him, although the 2.4% swing in his favour was unusually mild. Labor's candidate at the election was Ian Radisich, brother of Jaye.
Labor's new candidate for Swan Hills is Jessica Shaw, a consultant for engineering firm Merz whose extensive private sector resumé includes positions at the Chamber of Commerce and Industry and Horizon Power.