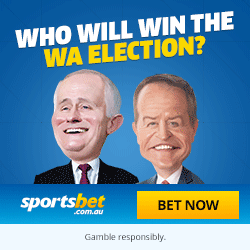 RESULTS AT 2013 ELECTION
HISTORICAL TWO-PARTY RESULTS
PREVIOUS ELECTION RESULTS MAP
Candidates in ballot paper order
PETER ABETZ
Liberal (top)

TERRY HEALY
Labor (centre)

TONI PIKOS-SALLIE
Greens (bottom)

STEVEN SECKER
Independent

DAVID L FISHLOCK
Liberal Democrats

CRAIG HARLEY
Independent

AMAN SINGH
Micro Business Party

ASH SRIVASTAVA
Julie Matheson for WA





Southern River covers electorally volatile territory in Perth's outer south-east, including Southern River and its northern neighbour Huntingdale, together with parts of Canning Vale in the west and Gosnells in the east. Much of this is new development that has emerged over the past two decades, particularly in Canning Vale and Southern River. The redistribution has reoriented the electorate eastwards, transferring 8500 voters in Canning Vale to Jandakot in the west, and adding 5800 in Gosnells from an electorate whose name has changed from Gosnells to Thornlie. The changes are sustantially to the advantage of Labor, cutting 6.0% from the Liberal margin.
The electorate has existed in name since 1996, although its boundaries have been variable. Monica Holmes won it for the Liberals in 1996, but was unseated by Labor candidate Paul Andrews in 2001. The next redistribution drew the electorate northwards to take over most of the voters formerly in abolished Thornlie, resulting in a 5.5% boost to the Labor margin. Andrews received a further 1.4% swing at the 2005 election, at which Monica Holmes again ran for the Liberals. Another overhaul of the boundaries at the 2008 election drew the seat back to the south, cutting the Labor margin from 11.8% to 5.1%, which proved insufficient for Andrews to defend in the face of a 6.8% swing to the Liberals.
The seat has since been held for the Liberals by Peter Abetz, pastor of the Christian Reformed Church of Willetton and the brother of Tasmanian Senator Eric Abetz. Abetz shares his brother's reputation as a religious conservative, and has spent his two terms in parliament on the back bench. His Labor opponent at the coming election is Terry Healy, a Gosnells councillor and school teacher.