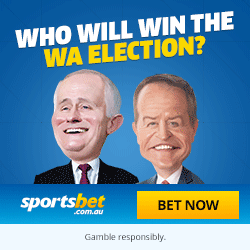 RESULTS AT 2013 ELECTION
HISTORICAL TWO-PARTY RESULTS
PREVIOUS ELECTION RESULTS MAP
Candidates in ballot paper order
SUSAN REGNARD
Australian Christians

MARION BOSWELL
Labor (centre)

ZEESHAN PASHA
Micro Business Party

GAVIN WAUGH
Julie Matheson for WA

THOR KERR
Greens (bottom)

MIKE NAHAN
Liberal (top)

TSHUNG-HUI CHANG
One Nation





The inner southern metropolitan electorate of Riverton has been a key seat over recent decades, shifting decisively to Labor when Geoff Gallop came to power in 2001, and delivering a crucial 64-vote victory to Liberal candidate Mike Nahan when Colin Barnett came to power in 2008. The electorate covers the southern bank of the Canning River at Rossmoyne and Shelley, extending south through Riverton to Bull Creek and Riverton. The latest redistribution has boosted the Liberal margin from 9.2% to 12.7% by shifting it westwards, resulting in a gain of 6000 voters in Bull Creek from Bateman, and a loss of 4600 voters in and around Parkwood to Cannington.
The electorate was created at the 1989 election with the abolition of Liberal-held Clontarf in the north and Labor-held Canning in the south. Court government Workplace Relations Minister Graham Kierath held the seat until 2001, when his 6.7% margin was eliminated by a 9.7% swing. It was then held for Labor through the Gallop-Carpenter years by Tony McRae, who survived a campaign against him by The West Australian during the 2005 campaign, before being tipped out by the narrowest of margins after a 2.2% swing to Nahan in 2008.
Mike Nahan came to politics with a national profile as a former executive director of the Institute of Public Affairs, and is readily identifiable for an American accent he has retained since emigrating from Michigan in 1982. Despite his background, it took until June 2012 for him to win promotion to parliamentary secretary, but he achieved cabinet rank after the 2013 election in the energy and finance portfolios, and was then promoted to Treasurer after Troy Buswell's resignation in May 2014. He was re-elected in 2013 with a 7.2% swing, despite high-profile competition from Labor candidate Hannah Beazley, daughter of Kim Beazley.
Labor's new candidate is Marion Boswell, a teacher at Southern River College.