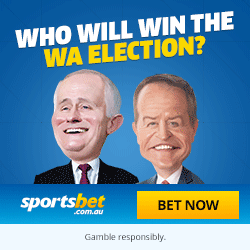 RESULTS AT 2013 ELECTION
HISTORICAL TWO-PARTY RESULTS
PREVIOUS ELECTION RESULTS MAP
Candidates in ballot paper order
YAZ MUBARAKAI
Labor (centre)

FRANCESCA GOBBERT
Animal Justice Party

WARNAR SPYKER
Australian Christians

JOE FRANCIS
Liberal (top)

DORINDA COX
Greens (bottom)

JOHN MANFRED MURPHY
One Nation

SAT SAMRA
Micro Business Party





Taking its name from a suburb 20 kilometres south of Perth, Jandakot has emerged substantially stronger for the Liberals through an eastward shift in the redistribution. Maintaining a core of 10,000 voters in Jandakot and neighbouring Leeming, the electorate now encompasses the new suburbia of Harrisdale and Piara Waters in the south, where 3500 voters are gained from Darling Range, and western Canning Vale in the east, where 8500 are gained from Southern River. This is balanced by losses further west, of 7000 in and around Bibra Lake (to Willagee) and 6000 in newly developed Atwell and Aubin Grove (to Kwinana). The 10.0% boost to the Liberal margin is largely down to Labor's strength around Bibra Lake, and the very strong Liberal performance in Southern River at the 2013 election – albeit that this area swung massively to Labor at the federal election last year.
Jandakot has had two incarnations as an electorate, the first lasting from 1989 to 1996, and the second since 2008. An electorate called Murdoch existed in its stead from 1977 to 1989 and again from 1996 to 2008, and while the latter electorate was oriented further to the north, a direct line of succession can be traced through the two seats. Murdoch and then Jandakot were held from 1977 to 1993 by Barry MacKinnon, who led the party in opposition from 1986 to 1992; and Jandakot and then Murdoch were held by Mike Board, a Court government minister, from 1993 to 2005. Trevor Sprigg then held the seat until his sudden death in January 2008, after which Christian Porter won the seat at a by-election. Porter assumed the seat of Bateman at the state election the following September, which took most of its territory from Murdoch.
The member for Jandakot since 2008 has been Joe Francis, a former naval officer and staffer to Tony Abbott in the earlier part of the latter's career. Francis won promotion to parliamentary secretary in June 2012, then to cabinet as Emergency Services and Corrective Services Minister after the 2013 election. He was mentioned as a potential challenger to Colin Barnett ahead of the spill motion in September, but ultimately voted against it and announced his support for Barnett.