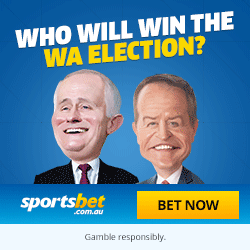 RESULTS AT 2013 ELECTION
HISTORICAL TWO-PARTY RESULTS
PREVIOUS ELECTION RESULTS MAP
Candidates in ballot paper order
ASHLEY JAGO
Animal Justice Party

STEPHEN PRICE
Labor (centre)

BRETT CROOK
Australian Christians

NATHAN MORTON
Liberal (top)

M SHAHALAM
Micro Business Party

JENNY BENNETT
One Nation

EUGENE MARSHALL
Greens (bottom)





One of seven seats lost by Labor in 2013, Forrestfield covers a stretch of Perth's eastern suburbs dominated by Tonkin Highway in the south, around Wattle Grove and Kenwick, and Roe Highway in the north, encompassing Forrestfield, High Wycombe and Maida Vale. It has undergone only minor adjustments in the redistribution, the effect of which is to add 0.1% to the Liberal margin.
Forrestfield was created with the one-vote one-value redistribution in 2008, taking over part of the abolished seat of Kenwick, and drawing the rest of its territory from Belmont and Darling Range. Kenwick is a strong area for Labor, but the remainder is naturally marginal. Andrew Waddell won the seat for Labor in 2008 by 98 votes, which was well below what was needed for him to defend the seat against the Liberal tide in 2013, notwithstanding that the swing was a relatively modest 2.3%. The seat has since been held for the Liberals by Nathan Morton, a former school teacher and the nephew by marriage of former Mental Health Minister Helen Morton.
Labor's new candidate is Stephen Price, state secretary of the Right faction Australian Workers Union. Price originally hoped to displace factional colleague Margaret Quirk in the safer seat of Girrawheen, reportedly with the support of the Shop Distributive and Allied Employees Association and the Transport Workers Union, together with the AWU. This was among the factors that Joe Bullock cited when announcing his resignation from the Right in November 2015. The plan proved less popular among Right members of caucus generally than it did among the union leadership, and Price was prevailed upon to direct his ambitions elsewhere.