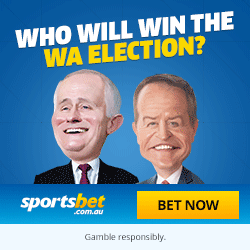 RESULTS AT 2013 ELECTION
HISTORICAL TWO-PARTY RESULTS
PREVIOUS ELECTION RESULTS MAP
Candidates in ballot paper order
CASSIE ROWE
Labor (centre)

GLENYS GODFREY
Liberal (top)

BRIGIT ANDERSON
Animal Justice Party

SUE FRASER
Australian Christians

MIRAL SOBOH
Micro Business Party

BHUWAN KHADKA
Greens (bottom)

JULIE MITCHELL
One Nation

IAN BLEVIN
Shooters Fishers and Farmers





One of the most striking Liberal gains of the 2013 election was the eastern suburbs seat of Belmont, which in its various forms had been held by Labor since 1962. It was abolished for a period between 1974 and 1989, but a largely corresponding seat of Ascot stayed true to form. The electorate encompasses Perth Airport and draws nearly all its voters from the suburbs immediately to the west (Belmont, Cloverdale, Kewdale, Redcliffe and Rivervale), with a small number coming from South Guildford and Hazelmere to the north. The redistribution has made two minor changes, adding 900 voters in Hazelmere from Midland in the east and 600 in Burswood from Victoria Park in the west, adding 0.3% to the Liberal margin.
Belmont was vacated at the 2013 election by Eric Ripper, who was Deputy Premier and Treasurer through the Gallop-Carpenter years and Opposition Leader from September 2008 to January 2012, when he made way for Mark McGowan after losing factional support. Ripper won Ascot at a by-election in 1988, then carried over to the renamed seat the following year. Labor suffered a 7.6% swing in his absence in 2013, resulting in a 0.9% winning margin for Liberal candidate Glenys Godfrey, who had been mayor of Belmont since 2005 and ran unsuccessfully against Ripper in 2001 and 2005.
Labor has again endorsed its unsuccessful candidate from 2013, Cassie Rowe, a financial planner with an industry superannuation fund and former assistant secretary of Labor's state branch. Rowe is the sister of Samantha Rowe, a Labor member for the upper house region of East Metropolitan, and the daughter of Barry Rowe, a Victorian MP from 1979 to 1992 and a minister in the Cain-Kirner government.