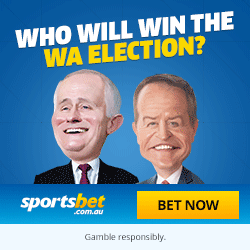 RESULTS AT 2013 ELECTION
HISTORICAL TWO-PARTY RESULTS
PREVIOUS ELECTION RESULTS MAP
Candidates in ballot paper order
KEITH JOHN McENCROE
Australian Christians


CHRIS HATTON
Liberal (top)


RICHARD TAIT
Liberal Democrats


DAVID MICHAEL
Labor (centre)


MILE NASTESKI
Micro Business Party


NICOLE HARVEY
Greens (bottom)





One of the high-water marks of the Barnett government's landslide re-election in 2013 was its emphatic win in the inner northern Perth seat of Balcatta, which had previously been held by Labor through an on-and-off history going back to 1962. The electorate currently extends from Osborne Park and Joondanna in the south through Stirling and Balcatta to Hamersley in the north, with the Mitchell Freeway as the western boundary. It ranks fifth in the state for non-English speakers, being particularly notable for its Italian community. The only change in the redistribution is the addition of 1300 voters in north-eastern Hamersley from Girrawheen, which shaves 0.3% from the margin.
Balcatta was held for Labor from 1962 by Herb Graham, who had previously been member for East Perth since 1943, and went on to serve as Deputy Premier in John Tonkin's government from 1971 to 1973. His mid-term resignation resulted in a by-election that very nearly cost the government its one-seat majority, with Labor candidate Brian Burke prevailing by just 30 votes in a seat the Liberals had not even bothered to contest in 1971. Burke moved to the seat of Balga when Balcatta was abolished in 1974, then returned when the change was reversed in 1977. Balga was again revived in 1983, this time without Balcatta being abolished, and Burke served as its member throughout his premiership, which ended with his retirement in 1988.
Burke was succeeded in Balcatta by Ron Bertram, who held the seat from 1983 to 1989, and then by Nick Catania, who unsuccessfully contested Yokine when Balcatta was abolished in 1996. John Kobelke held the seat for Labor when it was again re-created in 2005, having previously been member for abolished Nollamara. Kobelke's margin was cut from 9.2% to 2.3% at the 2008 election, and Labor's position was made still more precarious by his retirement at the 2013 election. There followed a decisive swing against Labor of 9.5% and an easy win for Liberal candidate Chris Hatton, a school teacher.
Labor's new candidate is Stirling deputy mayor David Michael, who was first elected to council in 2005 at the age of 25. Michael unsuccessfully contested preselection in 2013, and this time emerged opposed.